ProRealTime Trading is THE all-in-one solution to succeed in financial markets
Take advantage of:
the expertise of ProRealTime for the trading platform and innovative order transmission
the expertise of well-known and cost-effective brokers for order execution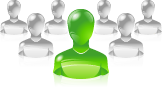 A leading online trading platform
In constant evolution since 2001, the ProRealTime Trading platform is used by tens of thousands of Professional and Non-Professional traders every day. The combination of charting and analytic features with fast and reliable market data makes ProRealTime a powerful decision support tool.
Invest with confidence
ProRealTime is approved and supervised by the French financial authorities (ACPR - Banque de France and AMF).
We also only work with large brokerage firms that are known for their financial stability and best practices.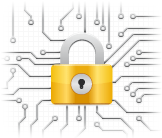 Experts at your service, transparent and competitive pricing
A leading online
trading platform

Reliable and cost
effective brokers


Learn more
Futures
Prices starting at 0.5 € per contract after trading platform rebates
Trade on European futures, US futures and commodity futures
Minimum to open an account: 5000 €

Forex
Learn more
No Dealing Desk
Trade on the interbank spread with separate brokerage fees
Brokerage fees starting at 0.5 € after trading platform rebates
Minimum to open an account: 5000 €

Learn more
CFD
Trade indices starting at only 1 point of spread
Free trading platform if you execute at least 4 orders per month
Minimum to open an account: 150 €
Other advantages of our services
How to start using ProRealTime Trading as soon as possible?