Stocks - Futures - Forex Trading

The best from both services in one account
Comparative

Interactive Brokers trading account




Elected best broker of 2020*

Trading through the ProRealTime platform


Elected best trading platform of 2020**
Real time tick by tick market data directly from the exchanges

Your own dedicated account manager




On signup, a dedicated contact person is assigned to you.

Administrative assistance by ProRealTime

Close positions by phone with no extra cost




Inactivity fee

none

10$/month

Ultra-competitive prices - see fees
* Interactive Brokers elected "Best online broker" in 2020 by Barron's for the 10th consecutive year.
**ProRealTime elected "Best trading platform" by the independent site rankia.com.
Technology to improve your trading
Trading from charts
Place, manage and monitor your orders directly from charts for simple and intuitive control.
The ProRealTime order book is highly customizable and allows for 3 modes:
Vertical display
Horizontal display
Best bid/ask
Use orders that make a difference
Many order types are at your disposal, such as trailing stops, oblique orders, OCO (one cancels the other), triple orders (entry, target, stop)...
Protect your positions, even when you're away
Using targets and stops that are stored on servers instead of your computer, your positions will remain protected even if you turn off your trading platform or experience a computer issue.
Trading from alerts
Create alerts based on multiple conditions (ex: time, indicators, price...) and then transmit your orders automatically when your alert is triggered.
Fast order transmission
ProRealTime manages orders mainly server-side to ensure a fast execution and to reduce time to transmit information between your computer and our servers.
We also use private internet lines between ProRealTime, Interactive Brokers and the exchanges.
Smart routing
Most stocks can be traded on multiple exchanges. At a given time, the price for a stock will not necessarily be the same on all exchanges.
With smart routing, your orders are automatically sent to the exchange that offers the best price.
If the best bid/ask changes before your order is completely executed, it will be split and re-routed to another exchange if it offers a better price.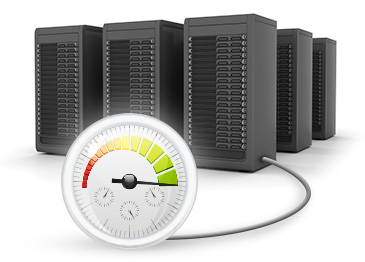 Low latency market datafeeds
A high quality datafeed is essential for decision making and fast order execution.
Therefore, ProRealTime has made major investments in datafeed infrastructures and provides you with a direct connectivity to the exchanges - Learn more
Multi-currency account
Your account can hold funds in several currencies simultaneously, allowing you to save money on conversion fees.
Choose the base currency of your account between: Euros, US dollars, Swiss francs or British pounds.
Make deposits and withdrawals on your account in any of these currencies.
Gains made in other currencies will remain in the currency they were made instead of being forced converted in the base currency of your account. This allows you to save money by regrouping conversions from different transactions.
A responsive and experienced support team



Benefit from dedicated trading platform support from representatives with extensive knowledge of the platform.
Free assistance with programming of your indicators, trading systems and market scans.
Contact your dedicated account manager on his direct line or email for better service. Individual platform training sessions available on request.
An additional free PaperTrading platform
Once your account is open, you can access a second ProRealTime platform in PaperTrading mode (or "Demo mode"). To access it, click on "Start ProRealTime in PaperTrading mode" after you have logged in.
PaperTrading gives you permanent access to an environment in which you can experiment with new trading strategies and new financial instruments without risking your capital.
Secure trading
Interactive Brokers has 43 years of experience
Award winning broker: Interactive Brokers has won many awards, including Barron's Best Online Broker in 2020 for the 10th consecutive year and Best Futures Brokerage/Best Forex Brokerage from Stocks and Commodities magazine in 2018.
Barron's is a registered trademark of Dow Jones & Co. Inc.
Technical Analysis of Stocks & Commodities is a trademark of Technical Analysis, Inc.
Regulated both in Europe and the USA
Interactive Brokers LLC is regulated by the US Securities and Exchange Commission and the Commodity Futures Trading Commission.
Interactive Brokers Luxembourg SARL is supervised by the Luxembourg CSSF (Commission de surveillance du secteur financier).
Interactive Brokers Ireland Limited is regulated by the Central Bank of Ireland (CBI).
Interactive Brokers Group (IBG LLC) exceeds $8 billion in equity capital and manages brokerage and market making businesses in separate companies.
Interactive Brokers held more than $288 billion of customer equity in 2020. Customer money is segregated in special bank accounts for the exclusive benefit of IB customers in different large banks.
Segregated accounts & deposit guarantees
All retail and individual funds are held in segregated client accounts.
Interactive Brokers Luxembourg is a member of the Luxembourg Investor Compensation Scheme (Système d'indemnisation des investisseurs, SIIL) and Interactive Brokers Ireland is a member of the Irish Investor Compensation Scheme (ICS).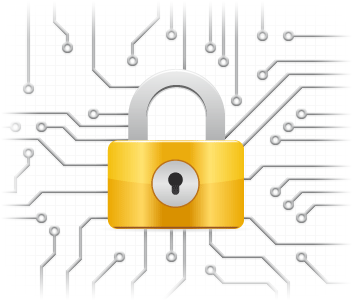 Ultra-competitive fees
Price for a 5000 € order
after platform rebates
Price for 100.000 $ order
of 195 stocks after platform rebates
Price for a 50K lot
after platform rebates