IBKR Authentication
Install the application
Open the application Play Store if you use Android or the App Store if you use an Iphone and search for the application IBKR Mobile.
Warning : An application called IB Key will also be available. Make sure to select IBKR Mobile and not IB Key.
If your android phone uses a version lower than 5.0 or if your iPhone uses a version lower than IOS 11, please contact us.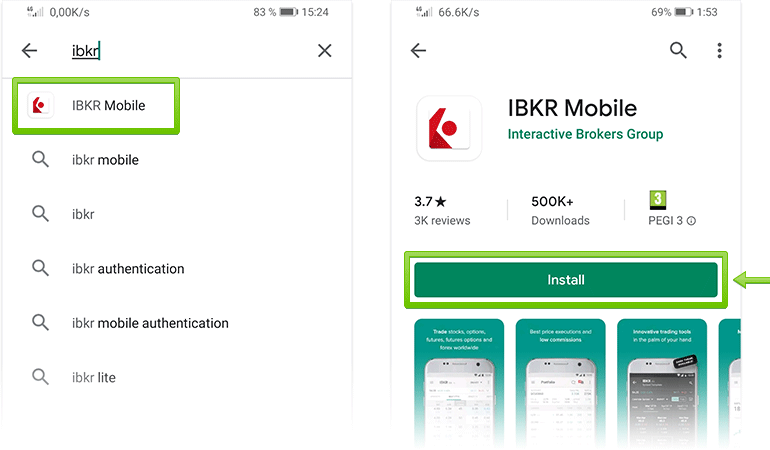 Click the button "Install".
Enable two factor identification
Open the IBKR Mobile application.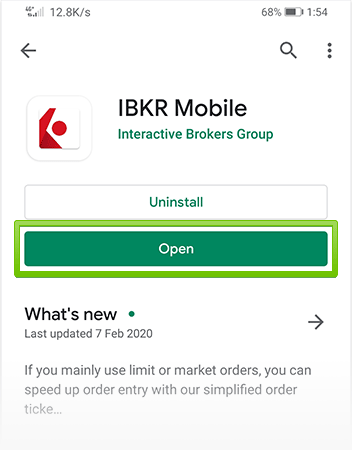 Select the option SAVE TWO FACTOR IDENTIFICATION.
Note: if the application asks you for a login and password instead of offering the option SAVE TWO FACTOR IDENTIFICATION, select SERVICES to access this option.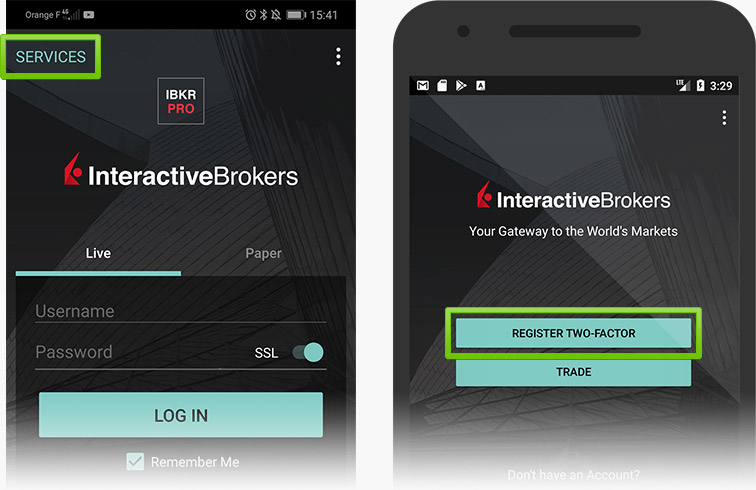 Enter your login and password, then press CONTINUE.
Attention : it is the login and password of your account management interface. They were provided to you when your account was validated (and are different from your ProRealTime login and password).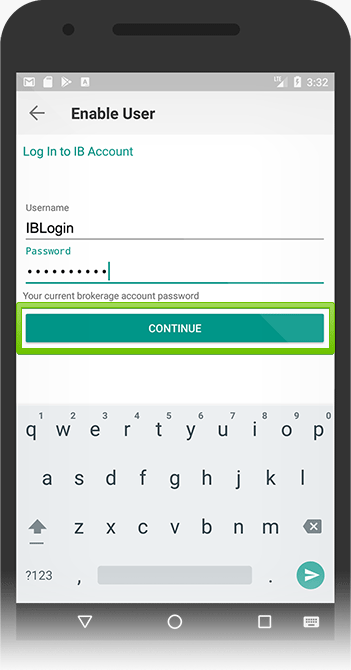 Select the phone number on which you want to get the SMS activation code, then select GET ACTIVATION CODE.
Notes :
The phone number associated with your account will be selected by default. If you want to add a new number, select ADD PHONE NUMBER and enter the country code and your number. For example for a UK number 01 02 03 04 05, enter the country code +44 followed by the number 102030405.
Reception of the SMS is not instant, and you can get a delay of about 10 minutes before receiving the SMS.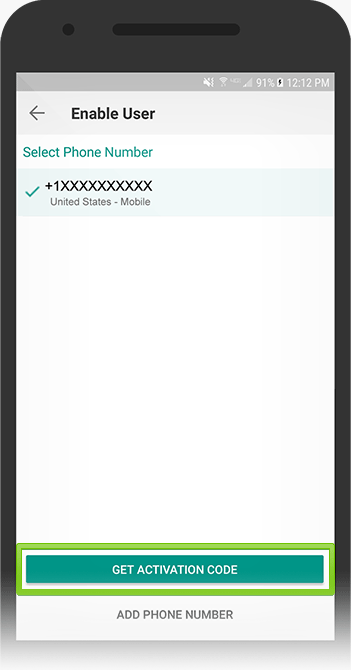 Enter the code received by SMS in the field "Activation code" and choose a PIN of 4 to 6 characters and select "activate".
Note that codes with repetition (ex: 0000) or your birth date are not accepted.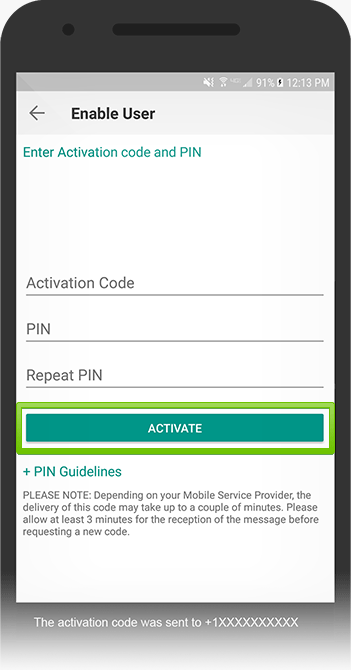 If you don't get the SMS
Check that your network and Internet connection are stable.
Check that the phone number is correct.
Close the application and restart the process.
Try to reinstall the application and restart the process. Instructions to uninstall/reinstall the application are in the second Forgotten PIN Code below.
If you still don't receive an SMS after a new attempt and a 15 minute delay, CLICK HERE
Access account management
Enter your login and password in the account management interface, then click "Log In". A notification will be sent to your smartphone.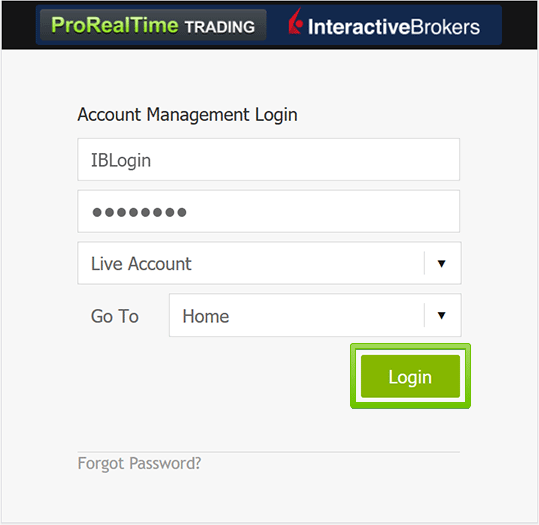 Press on the notification that appears on your smartphone screen.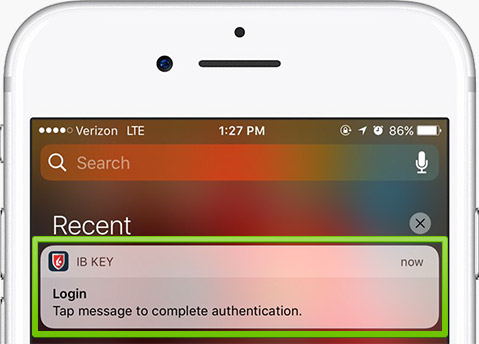 The application will automatically open and ask you for your PIN code or your fingerprint to complete authentification. If it works, the connection to the account management interface will continue automatically.
Activate IBKR Mobile authentication on several devices
The authentication module of the IBKR Mobile activation can only be enabled on one device per account login number.
If you have two logins for one account (for a joint account for example), you can activate authentication via IBKR Mobile on 2 smartphones with 2 diferent phone numbers (one for each login).
To enable this authentication on each of the 2 different devices, please check the section IBKR Authentication.